Last summer, S and I decided it was time to upgrade our old queen mattress. Since then, I have shared how much we both love our new mattress on Instagram Stories so to help store this information in one area for you to reference, I knew it was time to share a Allswell mattress review!
The mattress we previously had was from our college days and now that we were settled a bit into our new home, we were ready to find something a bit more comfy. I also jumped at the chance to finally upgrade to a king size mattress in our master bedroom! At first we didn't think the incremental size difference would be all that noticeable, but it is and I cannot go back to sleeping on a queen. I think everyone that upgrades to a king sized mattress says that!
During my mattress hunt, Allswell generously gifted their Supreme King Mattress for me to test. After sleeping on this for over 300 nights, I wanted to share a review with you.
SHOP OUR BEDROOM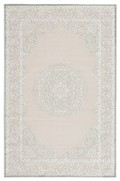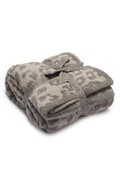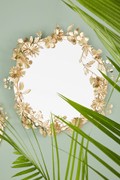 THE SUPREME KING MATTRESS C/O ALLSWELL I ORGANIC PERCALE DUVET COVER SET C/O ALLSWELL I YEAR ROUND DOWN ALT DUVET INSERT C/O ALLSWELL I ORGANIC PERCALE SHEET SET C/O ALLSWELL I JAIPUR RUG [SIMILAR & OWN THIS TOO] I WEST ELM MID-CENTURY BED I POTTERY BARN SEAGRASS DIVIDED HAMPER I ANTHROPOLOGIE LARGE PARADISO MIRROR [SIMLAR]
Allswell Mattress Review – After 300 Nights of Sleep
Allswell is a mattress-in-a-box brand so you order the mattress online and it's shipped directly to your house in a compressed, air tight package.
They have three mattress models: The Allswell, The Luxe and The Supreme. You'll see here that Allswell has a great comparison chart breaking down the difference between all three.
We opted to test out Allswell Supreme Mattress which is what I'll be sharing with you today.
I'll be honest, I was skeptical about any of the mattress-in-a-box companies because I was doubtful a mattress, that I couldn't feel before purchasing, would serve both myself and my husband. We both are different types of sleepers! I like firm and sleep on my back and sides. He likes fluffy and sleeps mainly on his stomach. He's also very particular on household items like this so, again, I was very doubtful it'd be the perfect match, but I am here to say we both LOVE this mattress. Anytime we are traveling we say we wish we could migrate Muenster and this mattress to us haha!
Here are a few of our favorite parts of the Allswell Supreme Mattress –
The individually wrapped coils with reinforced edges both work to minimize motion transfer. S is a light sleeper so on our old mattress anytime I'd move or get up, he would wake up. With this mattress, that does not happen. We also can't even feel Muenster jump up or off like we used to with our older mattress.
The cooling graphite and copper gel layer absorbs and transfers heat away from the body. If you overheat at night like me, this feature is amazing!
Copper gel layer has anti-bacterial properties that help prevent bacteria from living inside the mattress. A feature I never knew I needed. It's nice to know that this isn't a house for bacteria.
The Hybrid foam and coil construction. A hybrid of foam and coil makes for the best mattress for different types of sleepers! Coils add a level of support that can handle heavier weights than a memory foam mattress and also provide support for back sleepers and stomach sleepers. The coils also allow for more airflow, making hybrid mattresses more breathable than memory foam mattresses.
The king comes with handles to help move the mattress. This feature sounds like it's not needed, but this king size mattress is huge and with how frequent we rotate ours, I am always thankful for this feature.
To summarize, I cannot suggest the Allswell mattress enough. My husband and I were so blown away by the comfort it brings and the quality of sleep we get that I had to share.
If you're interested in trying out an Allswell mattress, know that they have a 100 day free trial, 10 year warranty (!!) and free ground shipping!
PS – Allswell also sells bedding supplies like sheets, duvet inserts and covers. I have talked about two items I adore from them (in addition to their mattress) on my Instagram stories over and over.
One is their Organic Percale Sheets. Once our mattress was delivered, we went to Target to purchase a nice set of sheets because this set was on backorder waiting to be shipped. I figured having two sets in the end would be great for washing rotations anyway. Well, we now only use on set – the Allswell Organic Percale Sheets. Why? I notice a huge difference between these and our more expensive, very high thread count set from Target. My very low maintenance husband 😉 agrees. I'm a bit "extra" so I neeed to add that in lol. There is just something so light, silky, breathable and cooling about the Allswell Organic Percale Sheets. I 100% recommend them!
And then the second item I adore by Allswell is their year round duvet insert. I am one of those sleepers that needs a bit of weight on me blanket wise, so when I first felt this duvet, I didn't think it was going to work because it's super light. Well, I was wrong! Somehow this duvet hugs my body perfectly, making me feel comfortable without any heavy weight. We used it through the end of the hot summer and all winter, feeling perfectly comfortable in both seasons so it truly is a year round duvet insert. I'm not sure how they do it, but if you are a person looking for a very lightweight duvet insert I cannot suggest this one enough.
I hope this Allswell Supreme Mattress review was helpful in your mattress search. Let me know if you end up trying any of the Allswell products! I'd love to hear. Xo Mindy
SHOP OUR BEDROOM

THE SUPREME KING MATTRESS C/O ALLSWELL I ORGANIC PERCALE DUVET COVER SET C/O ALLSWELL I YEAR ROUND DOWN ALT DUVET INSERT C/O ALLSWELL I ORGANIC PERCALE SHEET SET C/O ALLSWELL I JAIPUR RUG [SIMILAR & OWN THIS TOO] I WEST ELM MID-CENTURY BED I POTTERY BARN SEAGRASS DIVIDED HAMPER I ANTHROPOLOGIE LARGE PARADISO MIRROR [SIMLAR]