AHHH! I cannot believe how fast December is flying by. S and I plan to finish up our holiday shopping tonight because it's the last day for ground shipping to have gifts delivered by Christmas. Did you know that?!
Today I am sharing gift guides for any of the men in your life. These are all products he will actually use and appreciate, whether you're shopping for your brother, boyfriend or dad.
Guys are typically minimalists. I now that my husband never buys anything for himself… ever. When gifting, I like to focus on things that will make their day easier and treats they wouldn't indulge in themselves. 
Most of these products are things we already own so they are tried ad true.
Don't forget, I have all 12 gift guides available here to read now!
GIFT GUIDE FOR HIM
COZY SWEATSHIRT:
SHOP
LACE-FREE SNEAKERS:
SHOP
FUN BOXERS:
SHOP
MOSCOW MULE KIT:
SHOP
COZY SLIPPERS:
SHOP
COZY BOOTS:
SHOP
ATHLETIC WORK PANTS:
SHOP
ATHLETIC WORK SHIRTS:
SHOP
TRUFFLE GOODIE SET:
SHOP

COZY SWEATSHIRT: SHOP
This sweatshirt
is a piece that he can wear with anything from jeans to cozy joggers. The colors options are vast and it's constantly
40% off the price listed
. It runs TTS.
LACE-FREE SNEAKERS: SHOP
I have
a whole review on these sneakers
here because they are SO good. I gifted these to S as part of his birthday present. He's a guy who would be totally fine wearing $20 sneakers from Target, but he's a total convert to
this splurge pair
because they are the comfiest sneaker we've ever tried, suer convenient with the no tie feature and have a sleek design. Go up 1/2 a size.
FUN BOXERS: SHOP
An essential to stock him up on!
MOSCOW MULE KIT: SHOP
Who doesn't enjoy a moscow mule? I thought
this was a fun set
for a brother-in-law that loves cocktails or being in the kitchen.
COZY SLIPPERS: SHOP
These are always a yearly best seller from this gift card so I had to include them this year too! You can't go wrong with cozy slippers for your husband or dad.
This pair
has rave reviews and comes in man colors.
COZY BOOTS: SHOP
If your brother lives in a cold climate, treat him with some fur-lined boots that are totally fine in the snow.
These
are super cute.
ATHLETIC WORK PANTS: SHOP
Gift
these
at your own risk! When S started a new job this summer, I treated him to a bunch of these work pants because they are stellar reviews since they are made of athletic material, but looks like traditional dress pants. That to say, he definitely never wears his old J.Crew khakis anymore since these are just so comfortable. I don't blame him!
This retailer
has free alternations on all their products so just by what he needs for the was it band and then get the length tailored in-store. Super easy!
ATHLETIC WORK SHIRTS: SHOP
Andddd same thing for work dress shirts! I've raved about
these athletic material work shirts
for over four years because they are super light, breathable, sweat-wicking.. all while looking like a regular old dress shirt. My husband works 70+ works weeks at times and I just want him to be comfy from head to toe.
These shirts
are also a treat to whoever does your laundry/dry cleaning in your home because you just wash and hang dry. No ironing required! It's amazing. 
TRUFFLE GOODIE SET: SHOP
YUM! Another great find for the foodie dad or brother-in-law that loves to look. Who does't just drool over truffles.. yum.
QUILTED JACKET:
SHOP
WIRELESS HEADPHONES:
SHOP
ESSENTIAL TEE:
SHOP
CLASSIC SUNGLASSES:
SHOP
EMBER MUG:
SHOP
DESIGNER WALLET:
SHOP
NEUTRAL ZIP UP:
SHOP
FACIAL CLEANSING DEVICE:
SHOP
FLEECE JOGGERS:
SHOP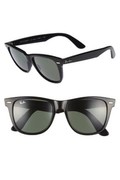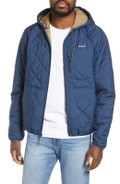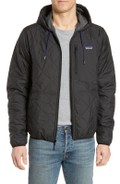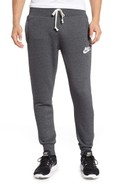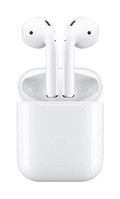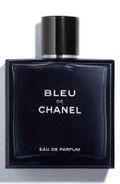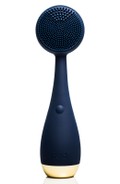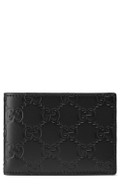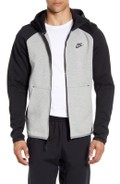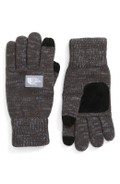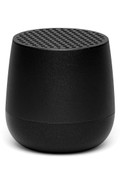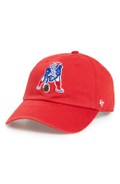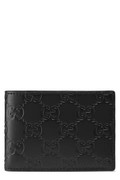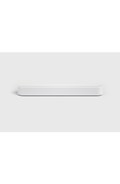 QUILTED JACKET: SHOP

I grabbed S
this jacket
during the Nordstrom Anniversary Sale this summer and he loves it! The color is different than anything he has, but ti also comes in black 🙂 It's perfect for in between seasons like spring and fall, but also ideal for winter days that aren't as chilly. I personally loe he cut of it too. The back is a tad longer than the front. Overall, great quality your guy will like and a super cute look you will like! MY sweet husband is wearing it in
this blog post
. It runs true to size.
WIRELESS HEADPHONES: SHOP

S loves
his wireless headphones
for the gym and I love mine for travel! They are also great for anyone that works in an office. I use mine for video calls all day long. 
ESSENTIAL TEE: SHOP

S owns these long sleeve and short sleeve tees in every neutral color. They are light, versatile, comfortable and a great basic. They run true to size.
CLASSIC SUNGLASSES: SHOP

These are a splurge gift to really treat your significant other. I gifted them to S many years ago and they are the only sunnies he wears .. ever! You guys ask about them anytime he's on IG stories.
Here they are on him!
EMBER MUG: SHOP

I gifted
this
 to S for Valentine's Day and it may be his favorite resent of all time. For any tea or coffee fanatics, get them
this mug
! It controls the beverage temperature via an app to keep the liquid at a constant state of ideal temperature. The mug coaster that comes in the package is the mug charger too. Boujee? Yes! Thoughtful gift? Yes! It's something that you guy would probably never buy himself, but is a treat for him every single day! 
DESIGNER WALLET: SHOP

This black wallet
is certainly for a specific guy, but a very nice gift at that. I love that the logo is subtle.
FACIAL CLEANSING DEVICE: SHOP
Have a guy that takes his skin care routine seriously?
This silicone face cleansing device
will deep clean his pores and take his routine to the next level! Unlike Clarisonic, this cleansing device is hygienic (can be washed easily between use) and doesn't have a recurring charge (for the Clarisonic bristle heads). 
FLEECE JOGGERS: SHOP
Okay how comfy do these look? I've heard the length is great for guys that have long legs and that the fit is
just
right.
Are you all done your holiday shopping?! Tell me below! Xo Mindy
SHOP GIFT IDEAS FOR HIM




---
NEED MORE GIFT GUIDE IDEAS?
VIEW MY HOLIDAY CATALOG BELOW!